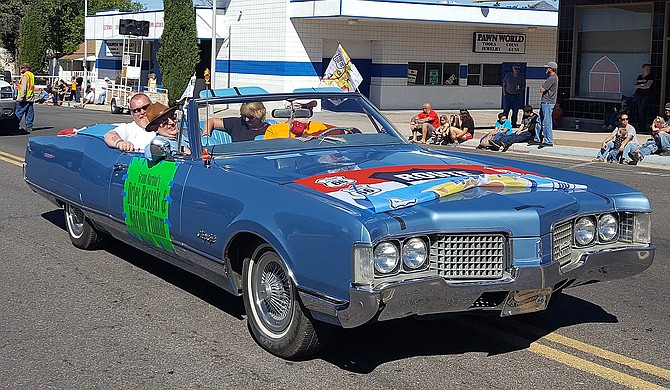 Dries Bessels and his wife Marion Flimm ride in the back of a convertible at last month's Andy Devine Days Parade. The couple had no idea what to expect as this was their first parade.
Stories this photo appears in: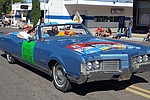 In 2014, my wife and I were inducted into the Route 66 Walk of Fame in Kingman because of all the work we did for Route 66 and the city of Kingman.