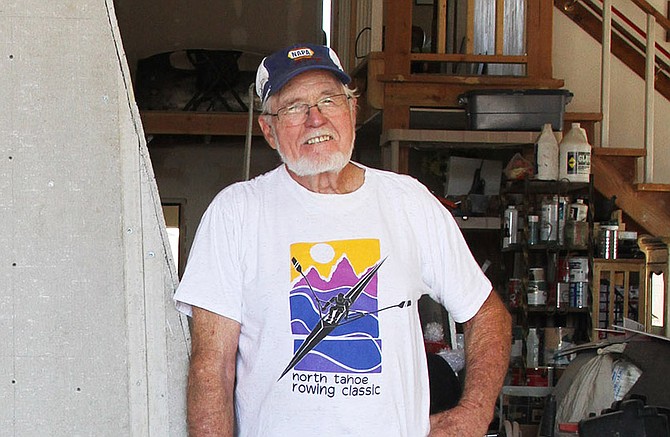 C. Russell stands by the monument he is building inside his garage Friday. It will contain a time capsule full of Kingman's history. Various rock specimens from around Mohave County will be used to decorate the monument.
Stories this photo appears in: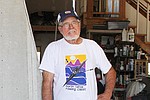 Stones from the recently demolished Desert Lodge Apartments/Bells Motel on Route 66 are being recycled back into history.