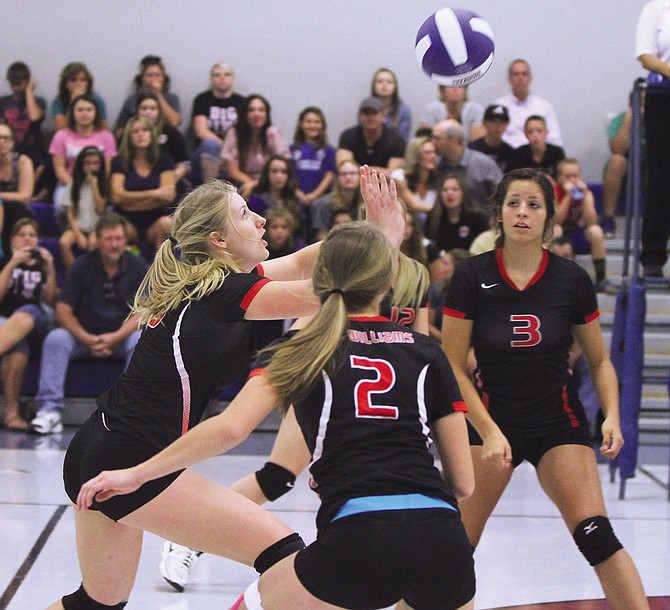 Lee Williams' Sadie Snay recovers an errant ball as Holly McFadyen (2) and Mya Radler (3) wait on the play during the Lady Vols win at Kingman Academy Thursday.
Stories this photo appears in:
At Mohave Valley, the Lee Williams Lady Volunteers volleyball team improved to 3-0, knocking off River Valley (0-3, 3A West) Tuesday 25-9, 25-9, 25-9.
The Kingman Academy Lady Tigers have been trying to get a win over Lee Williams going on their third year now.