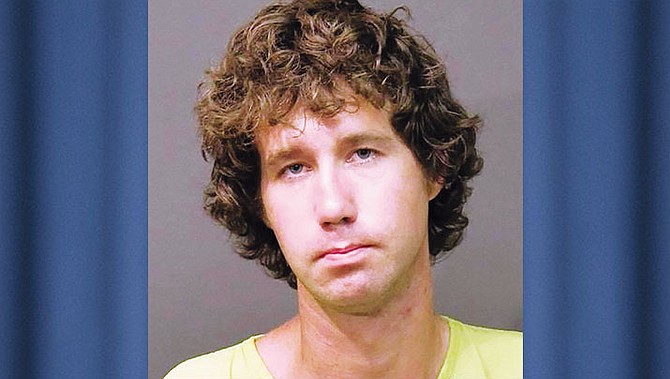 Joshua Matthew McCoy
Stories this photo appears in:
Joshua Matthew McCoy was sentenced to 13 years in prison Thursday for the second-degree murder of a man who had been staying with him and refused to leave.
The man who used a hatchet to kill a houseguest in Kingman has pleaded guilty to second-degree murder.
Joshua Matthew McCoy, facing a second-degree murder charge in the death of Gregory Thomas Godsil, has a plea bargain on the table, it was learned in Mohave County Superior Court on Monday.
This Week's Circulars
To view money-saving ads
For as little as $3.49*