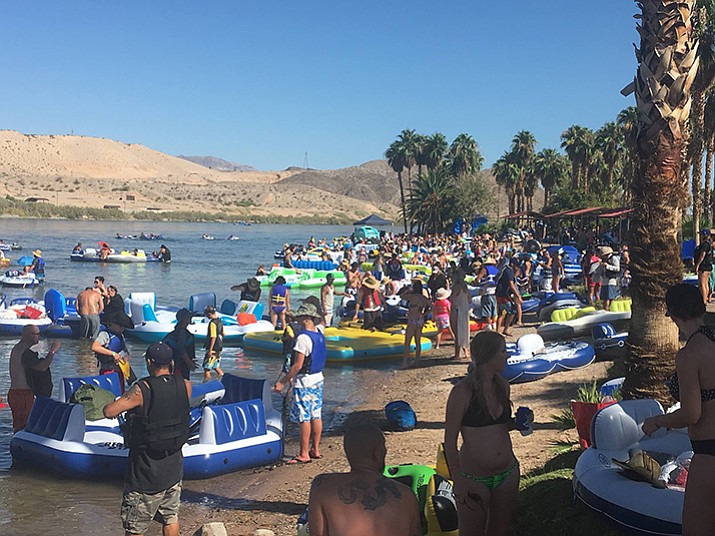 Bullhead City enjoyed the crowds that the River Regatta brought in, but the trash debacle from this year's event caused the city to cancel it in the future.
Stories this photo appears in:
A few weeks ago there was a story in the Miner that Bullhead City wasn't going to have the River Regatta anymore. The reason is people trashed the riverbanks.
We don't mind tourists leaving their money here, but not their trash.