Stories this photo appears in: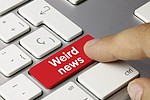 A gathering at the Great Salt Lake in hopes of making it into the record books fell way short.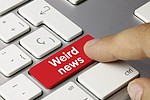 Whoever broke into a Massachusetts man's home last week didn't take a thing. They did, however, leave the house spotless.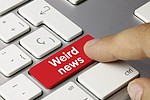 It turns out there's a "Florida Man" in all of us.
By MIKE SCHNEIDER Associated Press
March 22, 2019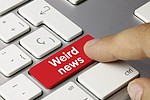 German police say a drunken man with a fire extinguisher smashed his way into the driver's cab of a high-speed train running from Frankfurt to Paris and demanded that the driver slow down.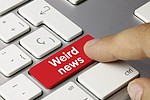 A 30-year-old gorilla at a Florida zoo has become a surrogate mother to a baby gorilla whose mother hasn't shown sufficient interest in her baby.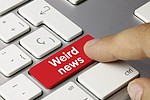 An Indiana town marshal wielding a chain saw rescued a horse that became wedged between two branches of a tree trunk amid subzero cold.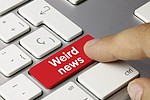 Voters in a municipality in northwestern Germany have delivered a clear message: no street names, thanks.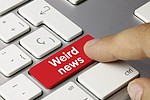 A man who police say placed a 3-foot alligator on top of another man in Connecticut as part of an extortion attempt has pleaded guilty to reduced charges.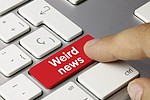 The town of Rabbit Hash, Kentucky, is known for a string of highly esteemed mayors, one of whom died this week.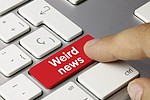 A Maine fisherman says he caught a rare, nearly see-through "ghost lobster," then threw the crustacean back into the ocean because it was too small to keep.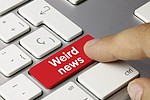 A North Carolina sheriff's office thought it made a huge drug bust, seizing 13 pounds of fentanyl worth $2 million on the street.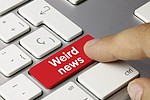 A naked man who sprinted with Los Angeles police officers running after him and a police helicopter overhead is in custody after a lengthy chase.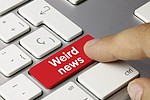 German linguists have declared the phrase "alternative facts," popularized by White House aide Kellyanne Conway, the non-word of 2017.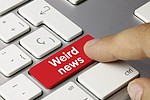 Pennsylvania couple leave long letter as prank for postman