Kelli Ward
Stories this photo appears in: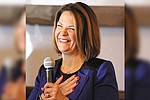 Now that the Alabama Senate race is in the rear-view mirror, focus is shifting on other upcoming races – particularly the 2018 race to replace Arizona Sen. Jeff Flake.
By Chelsea Curtis, For The Miner
December 17, 2017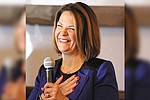 The upstart tea party Republican who challenged Arizona Sen. John McCain last year and then set her sights on the state's junior senator is suddenly in the national spotlight.
By Associated Press
October 30, 2017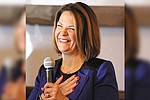 Supporters of President Donald Trump's 2016 campaign are now backing former Arizona State Sen. Kelli Ward in her U.S. Senate campaign against Sen. Jeff Flake, a long-time Trump critic.
By Chelsea Curtis - For the Miner
August 15, 2017