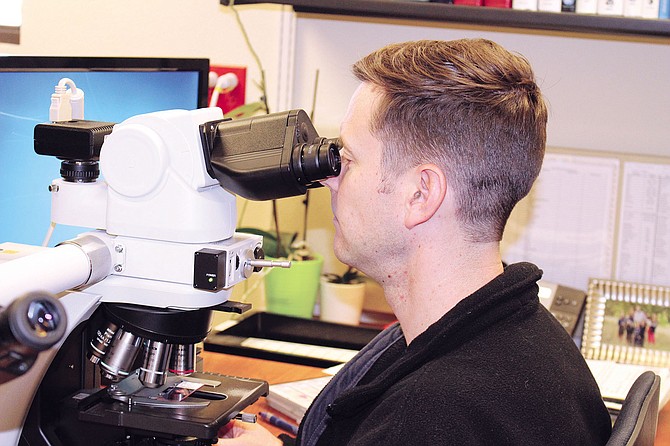 Dr. Ryan Swapp, a pathologist at Kingman Regional Medical Center, looks at cancer cells through the microscope in his office. Swapp said Obamacare was written for rural geographies such as Mohave County.
Stories this photo appears in: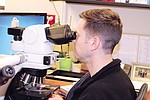 Nobody knows what's going to happen now that President Donald Trump signed an executive order to repeal the Affordable Care Act without a replacement plan.