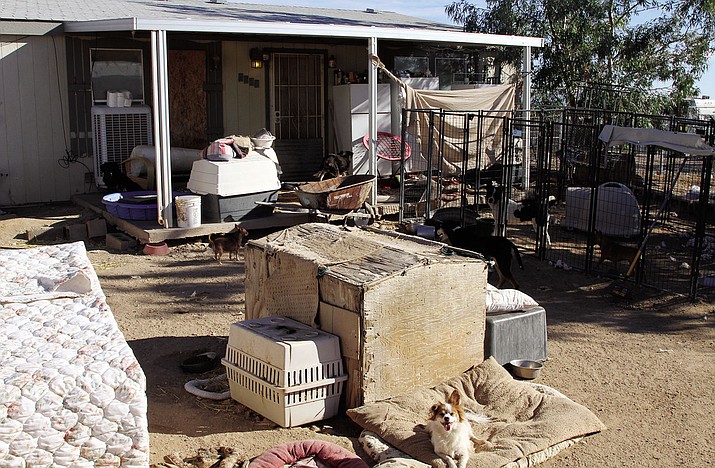 This was the backyard of the house on the 40-acre property on Laguna Road the day health officials closed RUFFF in December.
Stories this photo appears in:
The Mohave County Board of Supervisors is expected to revoke the zoning use permit for Rescue Unwanted Furry Friends Foundation animal sanctuary in Golden Valley when it meets at 9:30 a.m. Monday.
Hillarie Allison, founder of the shuttered RUFFF animal shelter in Golden Valley, was issued a summons Wednesday for a March 22 hearing at Kingman Justice Court on three counts of animal cruelty.