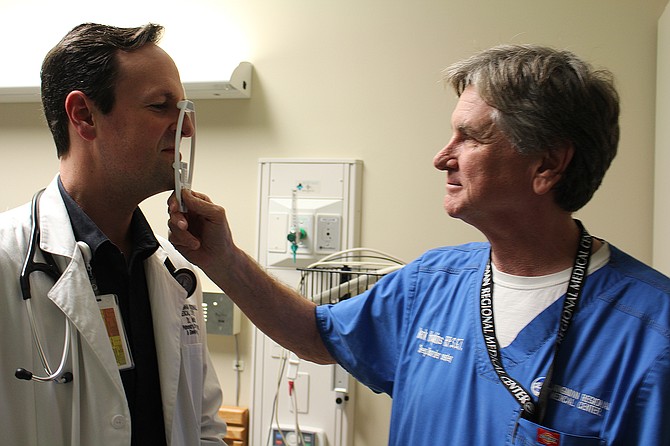 Mark Hopkins, right, measures the nose of Dr. Haven Malish, director of the KRMC Sleep Center. Hopkins uses self-hypnosis to help patients with sleeping disorders. The center recently expanded to six beds at KRMC's Hualapai Mountain Campus.
Stories this photo appears in: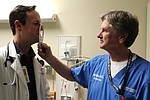 Mark Hopkins can't hypnotize you into taking off your clothes or acting like a fool – that comes naturally for some of us – but he can sure put you to sleep.