Mayor Monica Gates
Stories this photo appears in: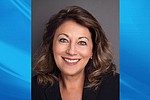 Among her achievements as mayor of Kingman for the last two years, Monica Gates has taken Kingman Crossing interchange off the shelf, worked to repave El Trovatore Hill, reduced the unfunded balance for the Public Safety Retirement System and issued the mayor's challenge to end veterans' homelessness.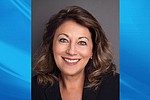 In light of recent events, I reached out to the local Muslim community and was extended an invitation to meet with Muslim community members over the weekend.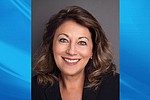 I am proud to call Kingman home and proud to serve as Mayor. The depiction of our community in the Showtime program "Who is America?" does not represent the vast majority of our residents. Let's be clear, this program is not about exposing intolerance but about inciting intolerance.
By Monica Gates, Mayor of Kingman
July 29, 2018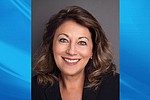 The electoral season is heating up with several local candidates pulling packets for City Council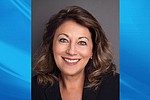 People talked about improving education in Arizona by recruiting and retaining highly qualified teachers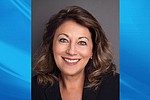 As one of the two dissenting votes when the Kingman City Council raised the Transaction Privilege Tax, or sales tax, rate at its Aug. 15 meeting, Mayor Monica Gates took to Facebook Friday questioning its validity and transparency.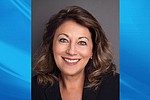 The Kingman City Council will look at adopting a resolution tonight regarding the shared costs of a hydrology study.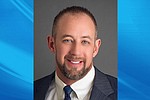 Economic development will be the focus of the agenda when the Mohave Republican Forum meets at 5:30 p.m. Wednesday at Golden Corral, 3580 Stockton Hill Road.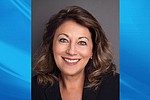 Mayor Monica Gates in a written statement to citizens Friday revealed what could be called Kingman's top 10 list of priorities.