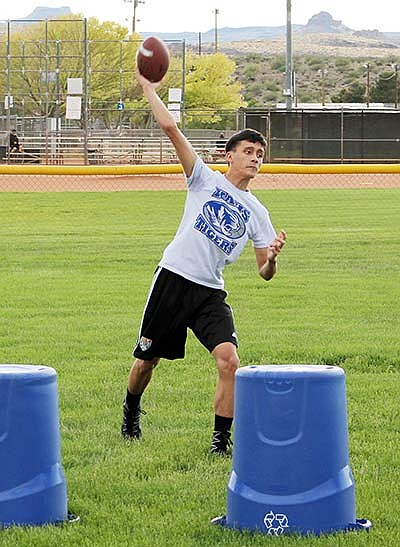 Kingman Academy senior-to-be quarterback Kekoa Makaiwi-Stroup fires a pass during the Tigers' spring football practice last year at Southside Park. The Arizona Interscholastic Association has approved year-round practice for sports.
Stories this photo appears in: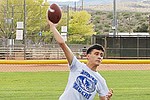 It seemed as if yesterday I was covering high school baseball and softball, and now I look at the calendar and the official start of football practice is right around the corner.