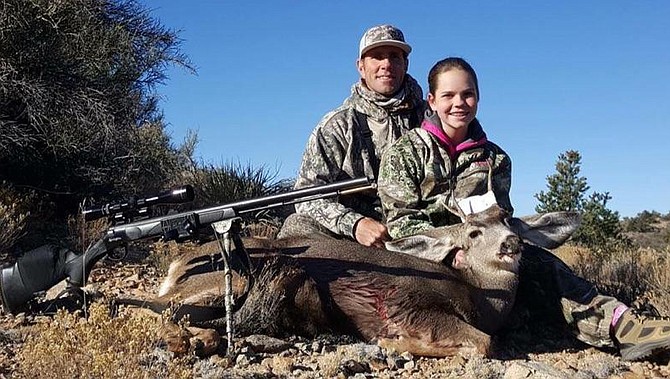 Rink Gordon and his daughter, Talyn, are all smiles after she bagged this buck on a juniors muzzleloader hunt in Unit 16A. Under a Game & Fish proposal, this hunt would be eliminated.
Stories this photo appears in:
Time is running out for sportsmen to send in comments on the Arizona Game & Fish Department's proposal to eliminate the youth muzzleloader deer hunt in Unit 16A.