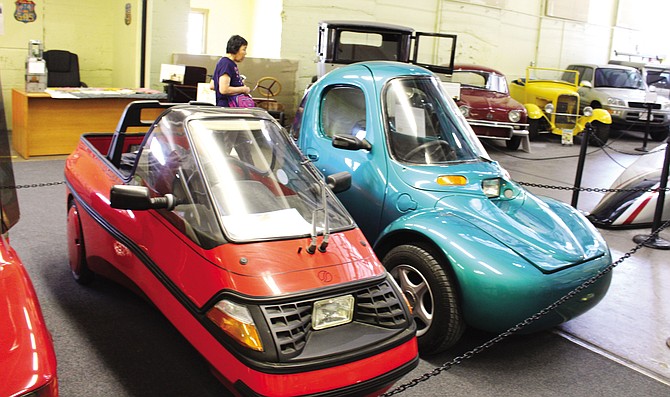 The Historical Electric Vehicle Museum added a bright red 1993 Danish-built City-El, left, donated by Karl Knapp of Palo Alto, California, along with a 2000 Corbin Sparrow, right, that received a glistening coat of original teal blue paint from Dream Machines custom body and paint shop in Kingman. It was donated by Yvette Subramanian of Orinda, California.

Stories this photo appears in: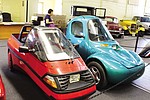 The collection of cars at the Route 66 Electric Vehicle Museum grew larger Wednesday with the addition of six new vehicles that played a significant part in electric car history.