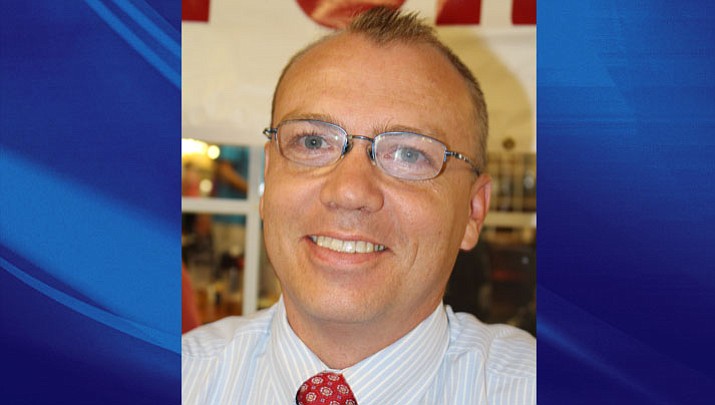 Paul Mosley
Stories this photo appears in:
The warrant was issued Sept. 6 in Parker Justice Court after Mosley failed to appear to a Sept. 5 court appearance. The court summons was issued on Aug. 3 and sent via certified mail on Aug. 8.
By John Gutekunst and Chelsea Curtis, Today' News-Herald
September 12, 2018
Mosley posted an apology last week on his Facebook page, characterizing the comments as a joke and that he had shown bad judgment.
Flap over a speeding violation has cost state Rep. Paul Mosley, R-Lake Havasu City, his endorsement from the Arizona Fraternal Order of Police.
Arizona Free Enterprise Club is their name. AFEC has given Mr. Mosley this rating for the past two years for his strong support of the issues they promote.
By Susan Collins, NBCT
June 19, 2018
Rep. Paul Mosley, R-Lake Havasu City, was among 14 state legislators who received a grade of A+ from the Arizona Free Enterprise Club, and the only representative from Legislative District 5 with a perfect grade.
State Rep. Paul Mosley is pushing back against accusations that he took a political opponent's nomination papers from a Lake Havasu City store.
By CHELSEA CURTIS, For The Daily Miner
May 17, 2018
State Rep. Paul Mosley has introduced a bill allowing aspiring Realtors to complete their courses online.
By Chelsea Curtis, For the Daily Miner
January 23, 2018
The Conservative Republican Club of Kingman will host three candidates for state representative when it meets at 11:15 a.m. Monday at Dambar restaurant, 1960 Andy Devine Ave.
As a freshman in the state House of Representatives, Paul Mosley, R-Lake Havasu City, made it a point to become a champion of the taxpayer.