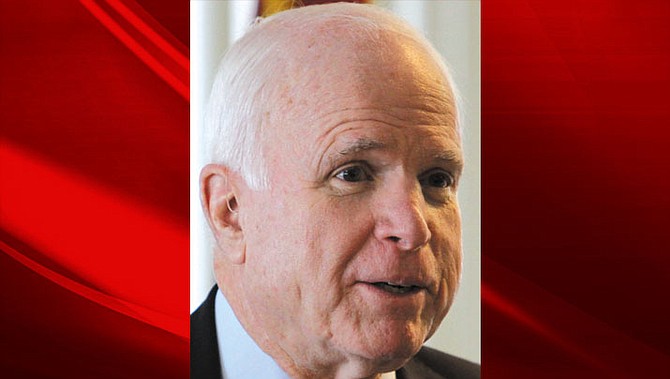 Senator John McCain
Stories this photo appears in: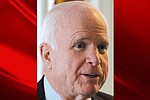 Republican Sen. John McCain, who has spent the congressional recess undergoing treatment for brain cancer, is capping a busy summer of interviews, an Arizona Diamondbacks baseball game and family hikes with a trip to an international forum in Italy.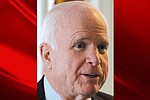 The daughter of U.S. Sen. John McCain of Arizona says the 80-year-old lawmaker has completed the first round of radiation and chemotherapy as he battles an aggressive form of brain cancer.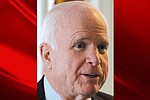 Battling brain cancer, John McCain on Thursday vowed to return to the Senate, leveling fresh criticism at the Trump administration and aiming a good-natured dig at Republican and Democratic colleagues shaken by news of his diagnosis.
By Donna Cassata
July 21, 2017