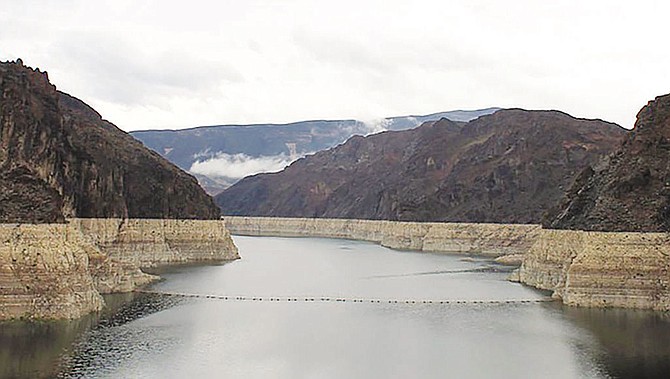 Lake Mead water levels are predicted to be 20 feet lower in 2019 than the Bureau of Reclamation's two-year study released in May.
Stories this photo appears in: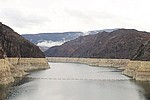 The report projects that by October 2019, the surface of Lake Mead could fall below 1,075 feet (330 meters) above sea level, the agreed-upon point that would trigger an announcement of cutbacks that would occur sometime in the following 12 months.
By DAN ELLIOTT, Associated Press
August 15, 2018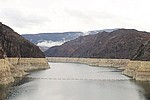 The sensational news about record-setting snowpack in the Sierra Nevada of California and "atmospheric rivers" delivering over 1,000 percent of normal winter rainfall to Big Sur has disguised a much less-than-sensational record of winter moisture elsewhere in the West, according to the Arizona Department of Water Resources.