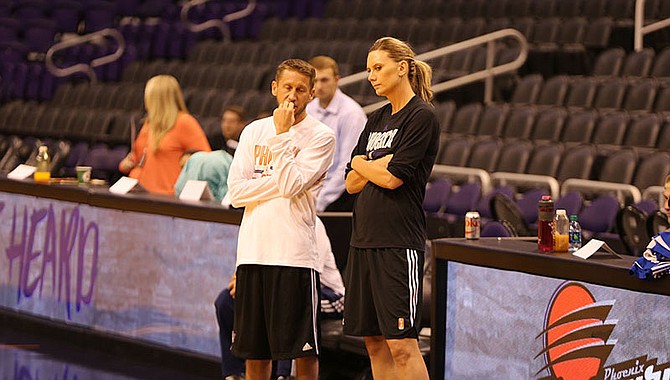 Penny Taylor (right) talks to assistant coach Todd Trowel (left) during practice May 25. Taylor is the Director of Player Development and Performance for the Phoneix Mercury.
Stories this photo appears in: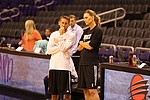 What was the first thing Phoenix Mercury forward Cayla George noticed when she arrived in the United States?
By Seth Askelson-Cronkite News
June 20, 2017
This Week's Circulars
To view money-saving ads
For as little as $3.49*