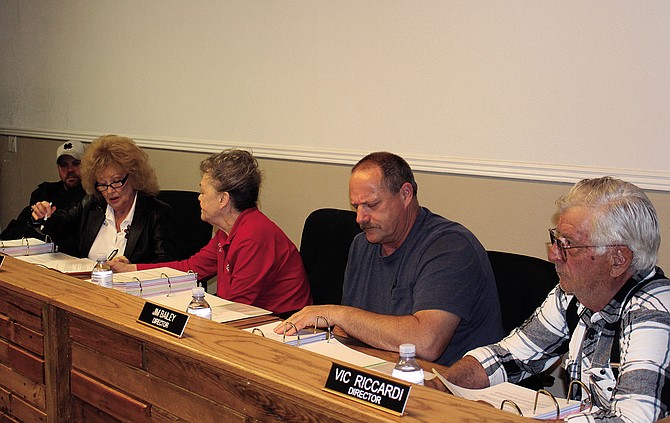 The five members of the NACFD board at its meeting March 22 from left to right are Mike Collins, Sue Wilkin, Patti Lewis, Jim Baily, and Vic Riccardi. Lewis and Riccardi are the targets of a recall effort.
Stories this photo appears in: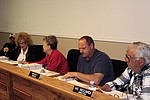 County Attorney Ryan Esplin will check into whether a board member of Northern Arizona Consolidated Fire District has the required training to serve on the board and possibly pursue legal action if the board member is found to be in noncompliance.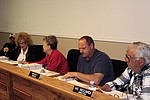 Patti Lewis said there's a union push behind the effort to remove her and Vic Riccardi from the board of Northern Arizona Consolidated Fire Department, which has undergone a change in fire chief and is still recovering from a slashed budget.