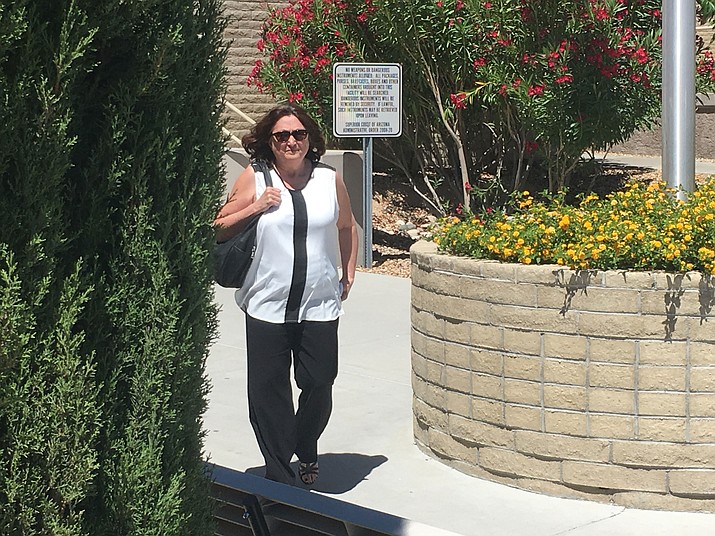 Diane Maxine Richards leaves the courtroom Thursday after her embezzlement case was continued until June 27.
Stories this photo appears in:
Diane Maxine Richards has agreed to enter a plea agreement at an Aug. 25 hearing in Mohave County Superior Court.
Diane Maxine Richards sat through an uneventful 10-minute status conference Thursday, satisfied to hear Mohave County Judge Billy Sipe continue her embezzlement case until June 27.