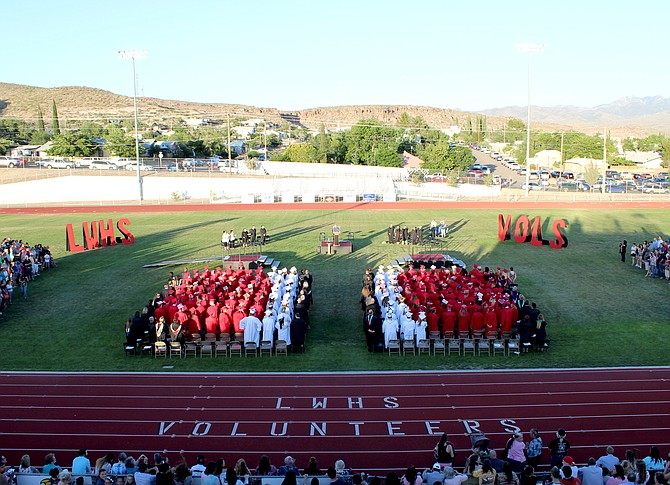 A new tradition for LWHS. The top honor students – in white gowns – form the number 11 in the middle of the graduates. Eleven represents the Kingman firefighters, mostly volunteers for whom the school is named after, who died in the 1973 Doxol Explosion.
Stories this photo appears in:
The second-ever graduating class of Lee Williams High School endured strong winds Thursday night, but their excitement was stronger.
This Week's Circulars
To view money-saving ads
For as little as $3.49*