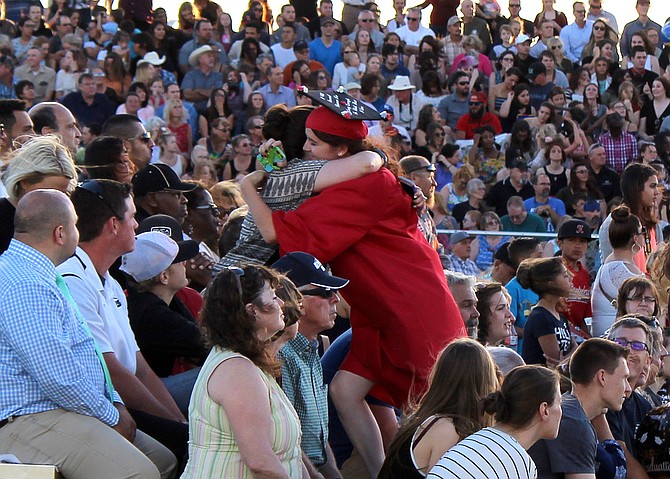 A soon-to-be graduate runs to her family while the class song, Kygo's "Stole the Show," blares through the LWHS football field loudspeakers. Other students spent the duration hugging, taking selfies and waving to family members in the bleachers.
Stories this photo appears in:
The second-ever graduating class of Lee Williams High School endured strong winds Thursday night, but their excitement was stronger.
This Week's Circulars
To view money-saving ads
For as little as $3.49*