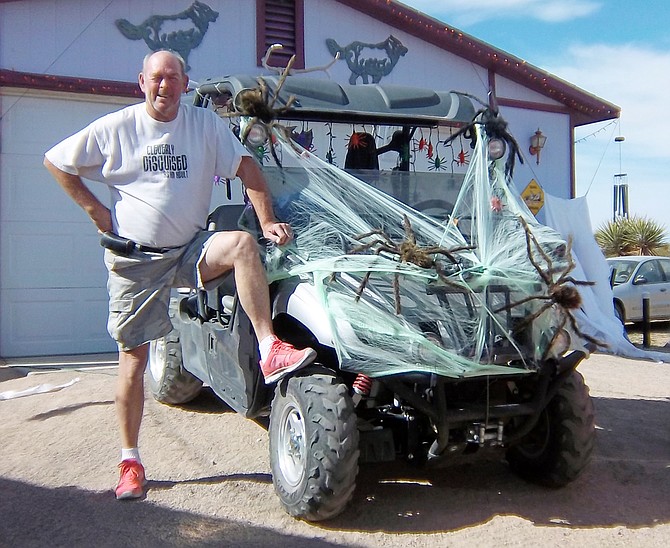 October is not just for celebrating Halloween and passing out candy to visitors; it is also Breast Cancer Awareness Month. Retired 70-year-old U.S. Marine Gunnery Sergeant and Golden Valley resident Butch Meriwether poses wearing his pink tennis shoes next to his Yamaha Rhino that is decorated for Halloween. He says, "It takes a big man to wear pink tennies." He went out and purchased pink tennis shoes so he could show his support for Breast Cancer Awareness Month, an annual campaign to increase awareness of the disease. Many people don't realize men can also suffer from breast cancer. Butch says he has a friend in California who noticed he had a lump on his left breast. He went in and they did a mammogram completed and it determined he had breast cancer. They ended up doing a mastectomy on him, which in turn, they believe saved his life because he didn't ignore the lump. Just because Breast Cancer Awareness Month is only October, an end, everyone should continue be aware of the dangers of this disease and get checkups regularly, especially if a lump is found. (Chris Marie/For the Miner)
Stories this photo appears in: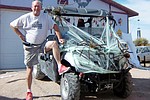 It is better to be safe than sorry because early detection of cancer can possibly lead to a cure.
This Week's Circulars
To view money-saving ads
For as little as $3.49*