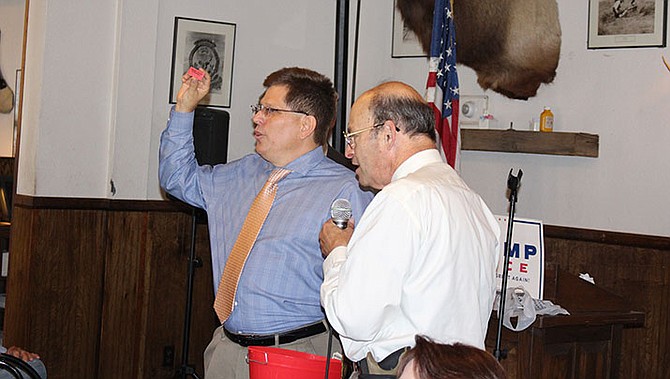 Mohave County Republican Committee Chairman Laurence Schiff, right, speaks with then Mohave County Supervisor Steve Moss at a Republic club forum in July. Schiff says the central committee won't miss a beat despite 12 precinct committeemen resignations.
Stories this photo appears in: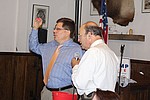 KINGMAN – The 12 precinct committeemen who resigned from the Mohave County Republican Central Committee on Monday felt they had no other choice.
By David Louis - For the Miner
October 18, 2017
This Week's Circulars
To view money-saving ads
For as little as $3.49*