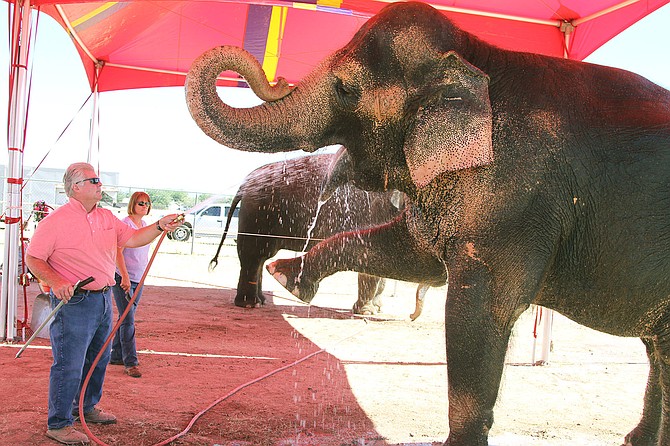 Gary Johnson and Joanne Smith give Tai the elephant a bath Thursday at the Mohave County fairgrounds last year. City Council adopted a resolution opposing inhumane treatment to animals, it did not approve an ordinance against circuses.
Stories this photo appears in: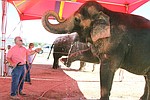 Inhumane treatment of animals comes in many forms, and while the City Council adopted a resolution Tuesday opposed to such treatment, it stopped short of adopting an ordinance prohibiting circuses from coming to town.
This Week's Circulars
To view money-saving ads
For as little as $3.49*