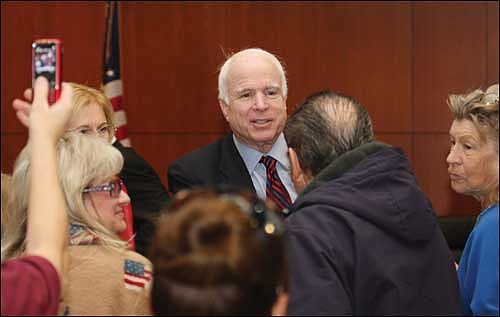 In this 2009 file photo, Arizona Sen. John McCain shakes hands with local residents at the Mohave County Administration Building .
Stories this photo appears in: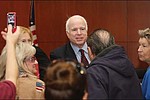 Republicans who control the Arizona Senate were prevented from ensuring that ailing Sen. John McCain's seat isn't on the November ballot if he leaves office.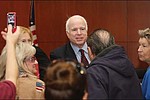 Republican Sen. John McCain left no doubt Monday that he was thinking of President Donald Trump as he criticized the draft system during Vietnam for forcing low-income Americans to serve while the wealthy could avoid war with a doctor's note.