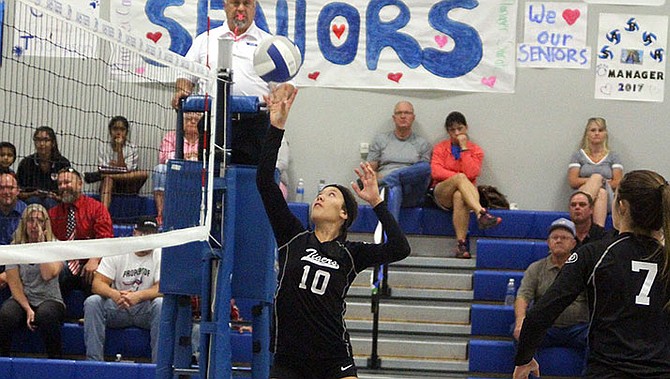 Kingman Academy's Shaunti Short sends a ball over the net Tuesday night against Mohave Accelerated. The Lady Tigers won 3-0.
Stories this photo appears in: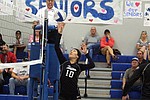 The Kingman Academy High School volleyball team made sure senior appreciation night was a success Tuesday as the Lady Tigers swept Mohave Accelerated 3-0 (25-12, 25-8, 25-12).
This Week's Circulars
To view money-saving ads
For as little as $3.49*