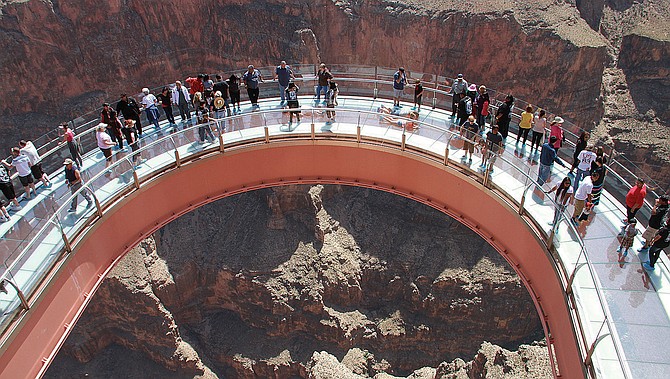 The Hualapai Tribe, operators of Grand Canyon West, has agreed to settle its water rights claims. The agreement will deliver a greater degree of certainty for water users throughout Arizona and provide the tribe with opportunities for economic growth.
Stories this photo appears in:
U.S. Sens. Jeff Flake (R-Ariz.) and John McCain (R-Ariz.) introduced S.1770, The Hualapai Tribe Water Rights Settlement Act to settle the water rights claims of the Hualapai Tribe.