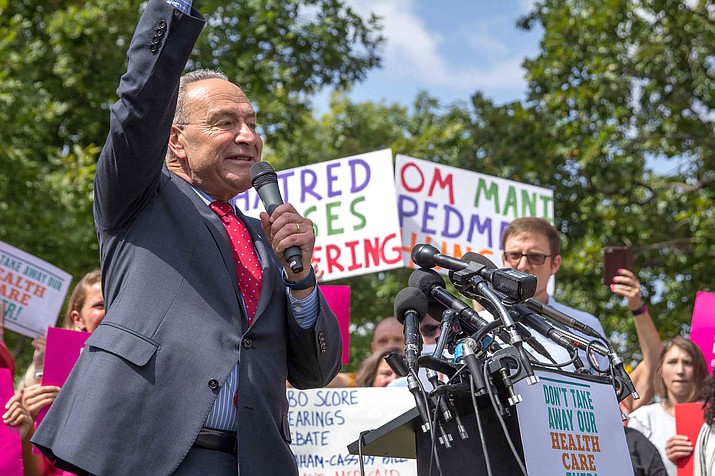 Sen. Minority Leader Chuck Schumer led Democratic lawmakers in a rally against what he called an "evil" GOP bill to replace Obamacare.
Stories this photo appears in:

Arizona Sen. John McCain, a key vote in the failure of the last Obamacare repeal attempt, refused to say Tuesday how he will vote on a new GOP plan, which is being supported by his fellow Republicans, Gov. Doug Ducey and Sen. Jeff Flake.
By Joel T. Vernile and Adrienne St. Clair, Cronkite News
September 22, 2017