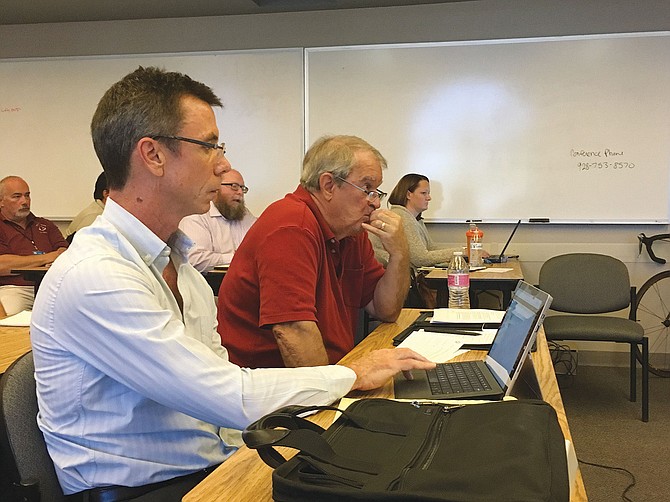 Bill Lenhart, left, managing member of Las Vegas-based Sunbelt Development, looks over information on his computer with consultant John Timko at his side. They spoke in favor of simultaneously building Kingman Crossing and Rancho Santa Fe Parkway interchanges at Friday's City Council work session.
Stories this photo appears in: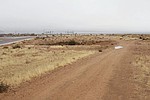 City leaders need to stop quarreling and put together a presentation on the need for an interchange at Rattlesnake Wash to take to the Legislature in November, Rep. Regina Cobb said Friday during a special meeting of City Council.
This Week's Circulars
To view money-saving ads
For as little as $3.49*