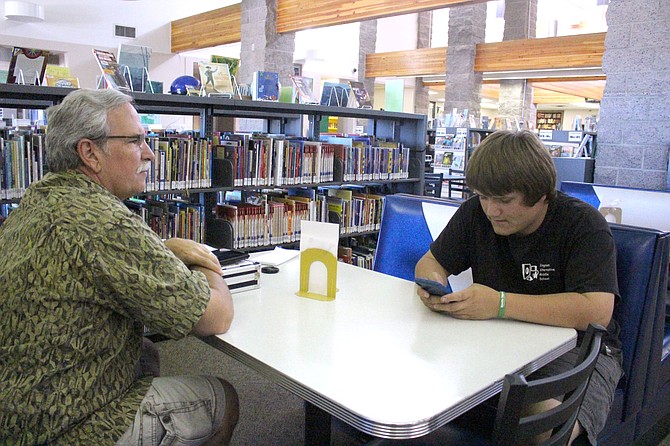 Noah Esquibel checks his phone at the Kingman library during a visit with MIKID respite provider John Christner. They use the library for social purposes and its WiFi access.
Stories this photo appears in: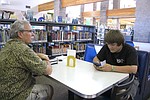 On any given day, you're likely to see more people using computers at the Kingman library than checking out hardcover, printed books to take home and read.