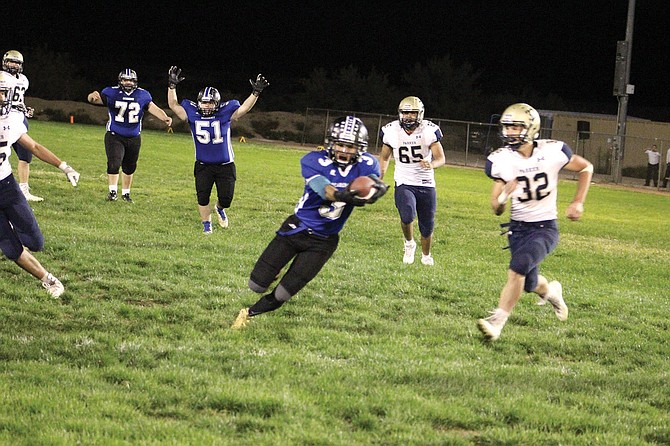 Kingman Academy's Gabe Imus scores the game-winning touchdown Friday against Parker. Imus caught 10 passes for 132 yards and three touchdowns.
Stories this photo appears in: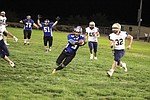 The Kingman Academy football team appeared to be headed for another loss to Parker as it trailed 28-26 with less than 30 seconds to play Friday night.
This Week's Circulars
To view money-saving ads
For as little as $3.49*