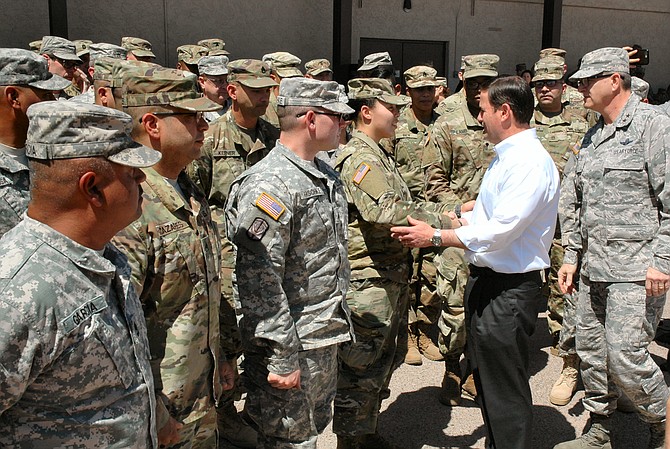 Gov. Doug Ducey greets some of the Arizona National Guard soldiers who are going to be sent to the border to assist Customs and Border Patrol. The governor said the troop deployment is justified by a sharp increase in apprehension of illegal entrants in March versus a year ago and denied that the move, financed by the federal government, is political.
Stories this photo appears in: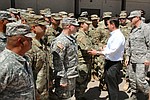 Ducey, speaking with reporters after addressing the troops, did not dispute that apprehensions along the Arizona-Mexico border are as low as they've been in decades.
This Week's Circulars
To view money-saving ads
For as little as $3.49*