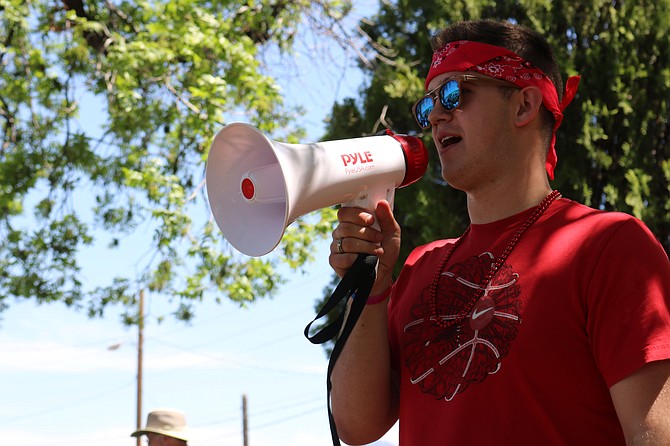 LWHS senior Chase Walther opens the student-led rally at Locomotive Park. "The change in education starts today, and it starts with us," he said. "And it is up to us to make that difference." (Photo by Travis Rains/Daily Miner)
Stories this photo appears in: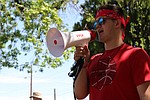 A group of about 70 students, teachers and #RedforEd advocates gathered at Locomotive Park Thursday afternoon in support of the movement aiming to make Arizona schools better places to learn and teach.