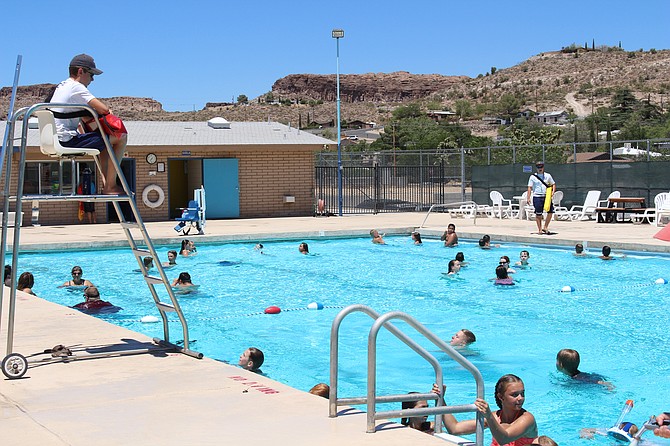 Grandview Pool is one of two public pools in Kingman where residents can see relief from the summer heat. It has a baby pool and wheelchair-accessible splash area. (Photo by Hubble Ray Smith/Daily Miner)
Stories this photo appears in: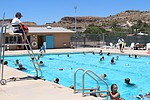 For the next couple weeks, you can beat the heat by jumping into the Centennial or Grandview pools, which will be reducing their hours on Aug. 18 as the lifeguards return to school.