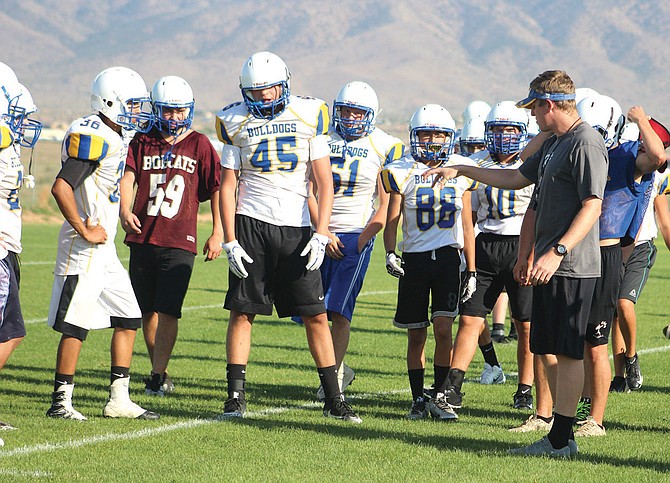 Kingman High School football coach Cam Wierson, far right, directs players Tuesday afternoon during practice. The Bulldogs open their season Aug. 17 against Pinon. (Photo by Beau Bearden/Daily Miner)
Stories this photo appears in: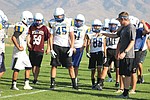 It's not often a coach can step aside and answer a few questions during the rigors of a practice in the triple digits.
This Week's Circulars
To view money-saving ads
For as little as $3.49*