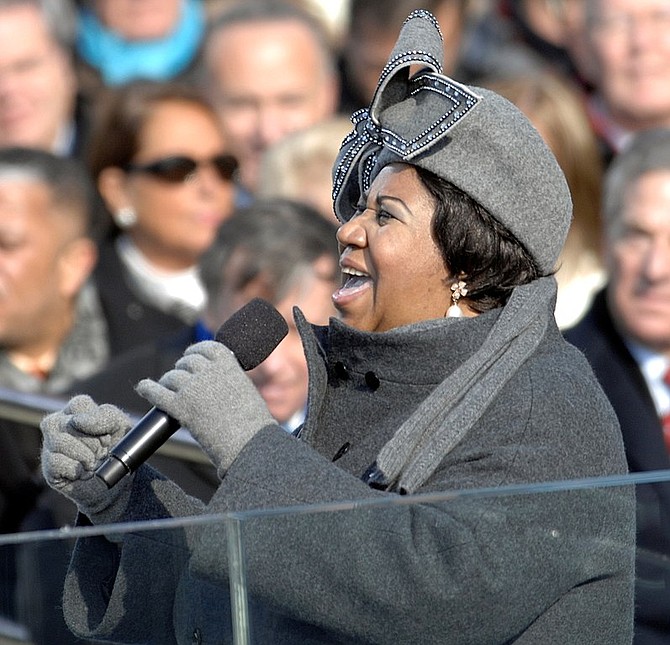 Aretha Franklin sings "My Country 'Tis Of Thee'" at the U.S. Capitol during the 56th presidential inauguration in Washington, D.C., Jan. 20, 2009. The Queen of Soul died Thursday, Aug. 16, 2018 at 76. (Photo by Cecilio Ricardo, U.S. Air Force)
Stories this photo appears in: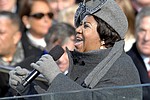 For Smokey Robinson, the late Aretha Franklin was more than just the Queen of Soul.
By JONATHAN LANDRUM Jr., AP Entertainment Writer
March 5, 2019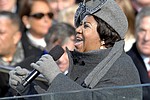 Mourners streamed in for a second day Wednesday to pay their respects to Aretha Franklin, who was dressed in a different outfit for her final public viewing, as if making a costume change during a show.
By Jeff Karoub & Josh Replogle, Associated Press
August 31, 2018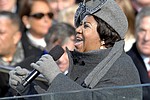 MESFIN FEKADU and HILLEL ITALIE, AP Entertainment Writers