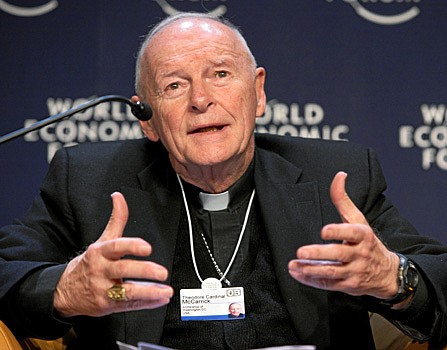 Pope Francis ordered disgraced ex-Cardinal Theodore McCarrick removed from public ministry amid allegations the 88-year-old retired archbishop sexually abused a teenage altar boy and engaged in sexual misconduct with adult seminarians decades ago. (Photo by World Economic Forum (www.weforum.org)www.swiss-image.ch/Photo by Andy Mettler [CC BY-SA 2.0 (https://creativecommons.org/licenses/by-sa/2.0)], via Wikimedia Commons)
Stories this photo appears in: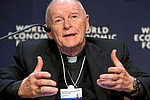 The abuse crisis is foremost among several challenges confronting Catholic leaders, who face conflicting pressures on the role of women and LGBT people in the church.
By DAVID CRARY, AP National Writer
November 10, 2018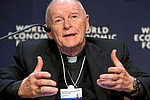 Two weeks after Pope Francis' papacy was thrown into crisis by accusations that he covered up sexual misconduct by ex-Cardinal Theodore McCarrick, Francis has refused to respond, his accuser has changed his story and a host of new characters have entered the fray.
By NICOLE WINFIELD, Associated Press
September 10, 2018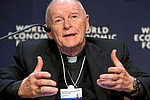 The most recent came Tuesday when a grand jury report revealed that hundreds of Roman Catholic priests in Pennsylvania molested more than 1,000 children in six dioceses since the 1940s –crimes that church leaders are accused of covering up.
By Ivan Moreno & Jeff Karoub, Associated Press
August 20, 2018