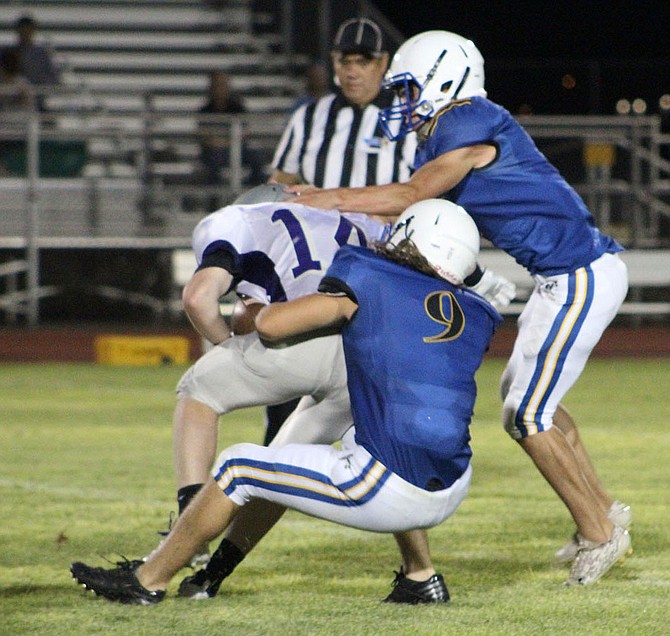 Kingman's Powers Corbin (9) brings down a ball carrier Friday night against Sedona Red Rock. Corbin finished with 10 solo tackles, two sacks, a fumble recovery and nine assisted tackles. (Photo by Beau Bearden/Daily Miner)
Stories this photo appears in: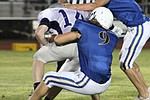 The Kingman High School football team was all smiles Friday night following a 30-8 win over Sedona Red Rock at KHS.
This Week's Circulars
To view money-saving ads
For as little as $3.49*