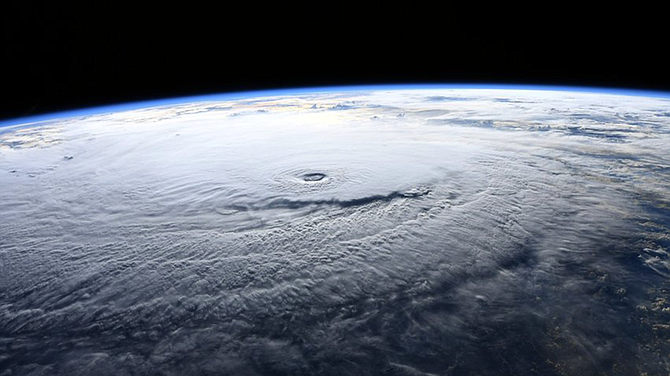 Hurricane Lane as seen from the International Space Station on Aug. 22. The storm has dumped nearly four feet of rain in some areas of the Big Island. Maui has seen about 12 inches of rain and wind gusts up to 50 mph in the past 24 hours. Both islands have reported flooding and landslides. (Photo from NASA)
Stories this photo appears in:
Strong winds have died down but officials warned Saturday that torrential rains still remained a big threat to Hawaii after once-powerful Hurricane Lane was downgraded to a tropical storm. Forecasters said as much as 10 more inches of rain could fall on Oahu and Maui as the storm churned about 110 miles south of Honolulu, moving north at 3 mph.
By JENNIFER SINCO KELLEHER & AUDREY McAVOY, Associated Press
August 25, 2018
This Week's Circulars
To view money-saving ads
For as little as $3.49*