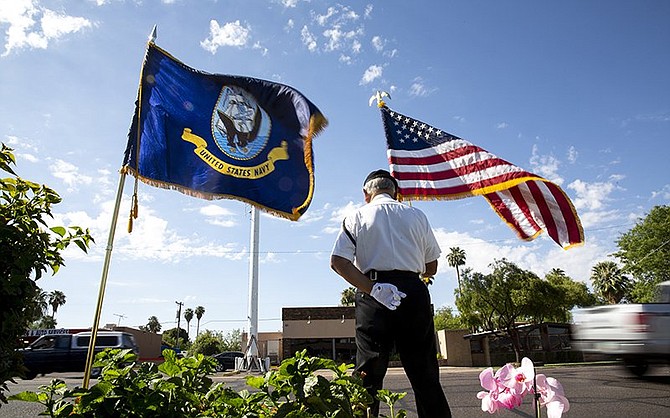 POW MIA KIA Honor Guard Commander David Carrasco on Sunday stands outside the A.L. Moore-Grimshaw Mortuaries Bethany Chapel in Phoenix, where Sen. John McCain's body was moved to Saturday night. (Photo by Anya Magnuson/Cronkite News)
Stories this photo appears in: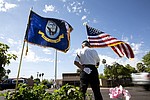 The six-term Arizona senator died Saturday, little more than a year after doctors diagnosed him with brain cancer. He was 81.
By Chris McCrory & Gabriella Bachara, Cronkite News
August 28, 2018
This Week's Circulars
To view money-saving ads
For as little as $3.49*