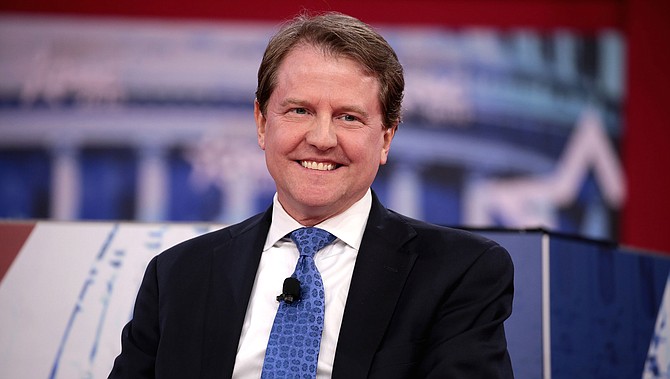 President Donald Trump is announcing that his White House counsel, Don McGahn, will be leaving in the fall after the Senate confirmation vote for Judge Brett Kavanaugh to serve on the Supreme Court (Photo by Gage Skidmore, CC BY-SA 2.0, https://bit.ly/2PoJwQf)
Stories this photo appears in: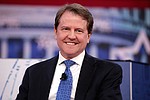 Supreme Court nominee Brett Kavanaugh repeatedly stressed the importance of judicial independence on the second day of his confirmation hearing Wednesday as he faced questioning from senators, including Democrats who fear he would be President Donald Trump's man on the high court. But he declined to address whether Trump could be subpoenaed or could pardon himself.
By Mark Sherman & Lisa Mascaro, Associated Press
September 6, 2018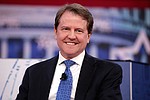 A day after announcing the departure of his White House counsel, President Donald Trump teased Thursday that he's excited about his choice for a replacement but isn't ready to share his new lawyer's name.