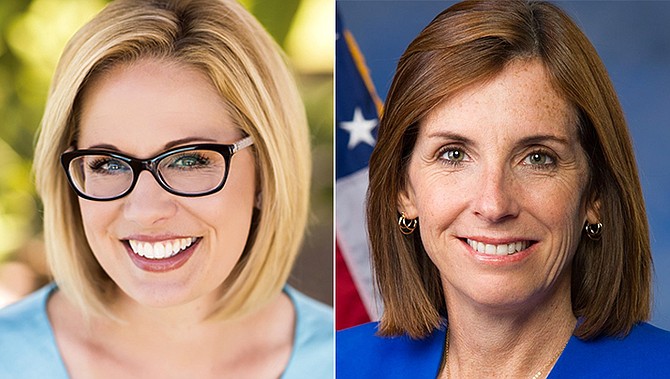 The Senate race in Arizona is shaping up to be a tale of two pivots - Kyrsten Sinema's transformation over the years against Martha McSally's more abrupt swing on Trump, the most divisive issue in politics today. Photos courtesy of Sinema and McSally)
Stories this photo appears in: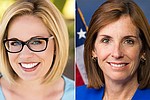 Two Arizona congresswomen on Tuesday wrap up their race for a vacant U.S. Senate seat in one of the costliest and heated contests in the nation.
By Nicholas Riccardi, Associated Press
November 6, 2018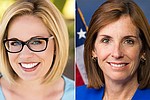 The race to replace Sen. Jeff Flake, R-Ariz., is shaping up to be one of the most expensive Senate races in state history, with the two leading candidates reporting a total of $28.6 million raised through the end of September.
By Brendan Campbell, Cronkite News
October 22, 2018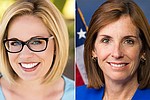 Two congresswomen will face off in the sole Arizona Senate debate Monday evening, capping a contest that could determine which party controls the U.S. Senate.
By Nicholas Riccardi, Associated Press
October 15, 2018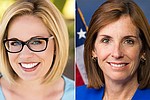 A competitive U.S. Senate race between Democratic Congresswoman Kyrsten Sinema and Republican Rep. Martha McSally is headed to at least one debate.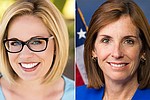 Arizona voters may finally get to see a debate in this year's U.S. Senate race. Democratic candidate Rep. Kyrsten Sinema on Friday proposed two televised debates with Republican Rep. Martha McSally.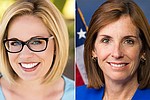 Rep. Kyrsten Sinema was once a member of the liberal Green Party and a self-described "Prada socialist," but now she's one of the congressional Democrats most likely to vote with President Donald Trump and a champion of moderate compromise.
By Nicholas Riccardi, Associated Press
August 30, 2018