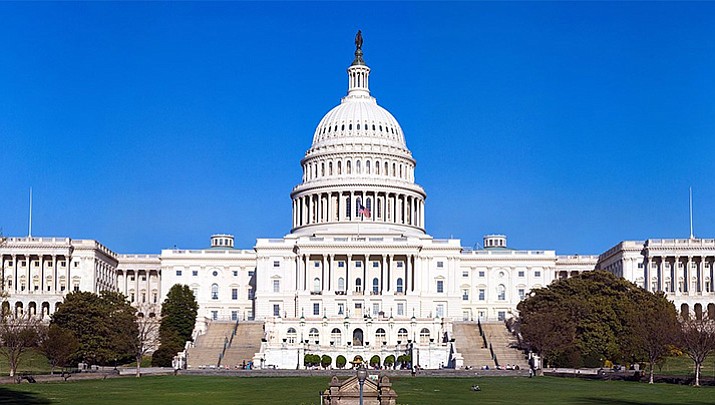 The western front of the United States Capitol. The Capitol serves as the seat of government for the United States Congress, the legislative branch of the U.S. federal government. It is located in Washington, D.C., on top of Capitol Hill. (Courtesy photo)
Stories this photo appears in:

Top intelligence and law enforcement officials warn that last week's release of a congressional memo alleging FBI surveillance abuse could have wide-ranging repercussions: Spy agencies could start sharing less information with Congress, weakening oversight. Lawmakers will try to declassify more intelligence for political gain. Confidential informants will worry about being outed on Capitol Hill.
By DEB RIECHMANN, Associated Press
February 5, 2018