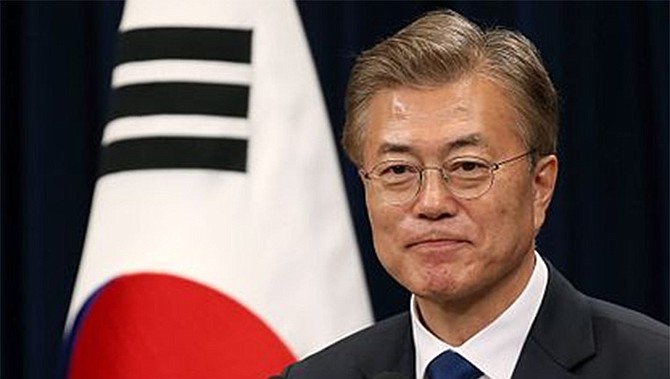 Moon Jae-in, the 19th President of the Republic of Korea. (Korean Culture and Information Service, Jeon Han)
Stories this photo appears in: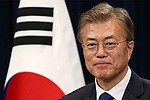 President Donald Trump and Defense Secretary Jim Mattis spoke on Saturday with their South Korean counterparts after the historic meeting between leaders of the two Koreas, and Trump said "things are going very well" as he prepares for an expected summit with the North's Kim Jong Un.
By MATTHEW PENNINGTON, Associated Press
April 29, 2018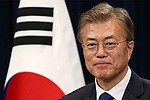 South Korean President Moon Jae-in plans to meet North Korean leader Kim Jong Un's sister and other senior North Korean officials who are coming to the South on Friday for the Winter Olympics in Pyeongchang.
By KIM TONG-HYUNG, Associated Press
February 8, 2018
This Week's Circulars
To view money-saving ads
For as little as $3.49*