Sonny Borrelli
Stories this photo appears in: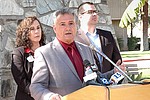 If there's any issue that we should all be able to rally behind, it's public safety. We deserve to live in a state with a secure border and safe neighborhoods. That goes without saying – unless you're David Garcia.
By Sonny Borrelli, Arizona State Senate, LD5
September 30, 2018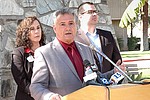 State Sen. Sonny Borrelli, R-Lake Havasu City, is working to create Arizona's hemp industry with Senate Bill 1098, which was unanimously passed Feb. 15 by the Arizona Senate.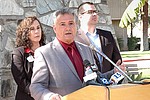 State lawmakers are moving to make felons of doctors who don't follow all the rules when recommending that a patient be allowed to use marijuana.
By Howard Fischer, Capitol Media Services
February 19, 2018