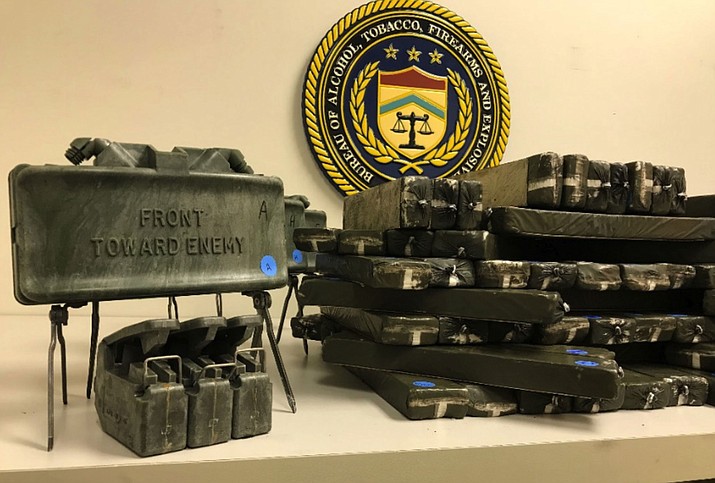 A construction crew clearing land for a horse corral on residential property in Pine, Arizona in October unearthed 80 M112 blocks of C4 military explosives, nine M18A1 Claymore anti-personnel mines with firing devices and one roll of military detonating cord. Anyone with information about the explosives is asked to call the Bureau of Alcohol, Tobacco, Firearms and Explosives hotline at 888-ATF-TIPS (1-888-283-8477) or send an email to ATFTips@atf.gov.
Stories this photo appears in:

Construction crews digging in Pine, Arizona this fall uncovered a large stash of stolen military explosives and the government says it needs the public's help figuring out who buried it.
By Alexis Bechman, Payson Roundup
January 7, 2018