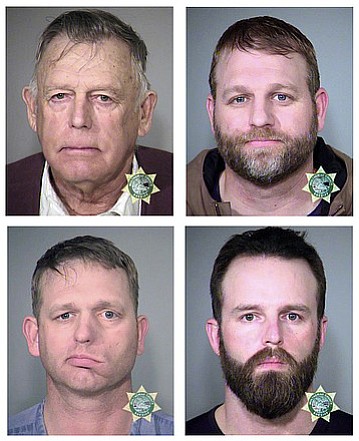 Top from left, Nevada rancher Cliven Bundy and his son Ammon Bundy. Bottom from left: Son Ryan Bundy and co-defendant Ryan Payne. (Multnomah County, Ore., Sheriff's Office)
Stories this photo appears in:
A judge in Las Vegas on Monday dismissed criminal charges against a Nevada rancher and his sons accused of leading an armed uprising against federal authorities in 2014.
By KEN RITTER, Associated Press
January 9, 2018