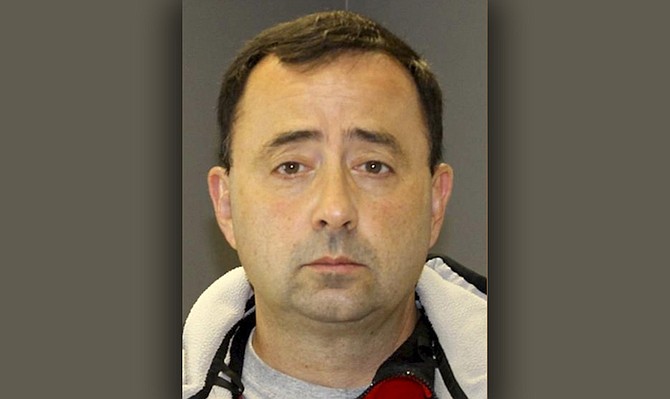 Former Michigan sports doctor Larry Nassar (Ingram County Sheriff's Office)
Stories this photo appears in: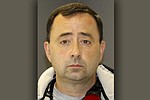 In an open letter to the gymnastics community Monday, USOC CEO Sarah Hirshland said "you deserve better," and that the challenges facing USA Gymnastics are more than it is capable of overcoming as currently constructed.
By EDDIE PELLS, AP National Writer
November 5, 2018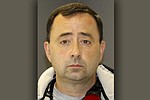 Texas prosecutors on Friday filed sexual assault charges against Larry Nassar and a trainer who worked at his side, expanding the worst abuse scandal in U.S. sports history beyond Michigan while also clearing world-renowned gymnastics coaches Bela and Martha Karolyi whose ranch served as a training site for Olympians.
By DAVID WARREN, Associated Press
June 30, 2018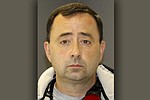 Another wave of victims confronted disgraced former gymnastics doctor Larry Nassar at his third and final sentencing hearing Wednesday, this time about sexual abuse at an elite Michigan club run by an Olympic coach.
By DAVID EGGERT, Associated Press
January 31, 2018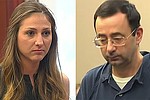 One after one, gymnasts and other victims of a disgraced former sports doctor stepped forward in a Michigan courtroom Tuesday to recount the sexual abuse and emotional trauma Larry Nassar inflicted on them as children — one with the warning that "little girls don't stay little forever."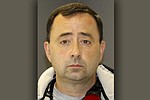 One of the dozens of victims expected to testify at the sentencing hearing of a disgraced former Michigan sports doctor on Tuesday described the sexual abuse Larry Nassar inflicted on her as a child and warned him that "little girls don't stay little forever."
By DAVID EGGERT, Associated Press
January 16, 2018