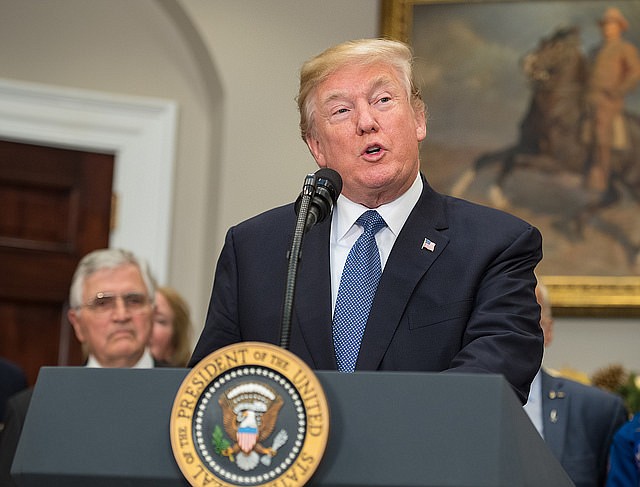 President Donald Trump (Aubrey Gemignani, NASA HQ Photo)
Stories this photo appears in: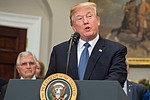 Declaring the nation united and grieving with "one heavy heart," President Donald Trump is promising to tackle school safety and "the difficult issue of mental health" in response to the deadly shooting in Florida. He made no mention of the scourge of gun violence.
By CATHERINE LUCEY, Associated Press
February 16, 2018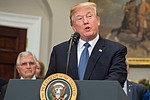 Reinforcing its strong connection with social conservatives, the Trump administration announced Thursday a new federal office to protect medical providers refusing to participate in abortion, assisted suicide or other procedures on moral or religious grounds.
By RICARDO ALONSO-ZALDIVAR, AP
January 18, 2018